Fall in New Orleans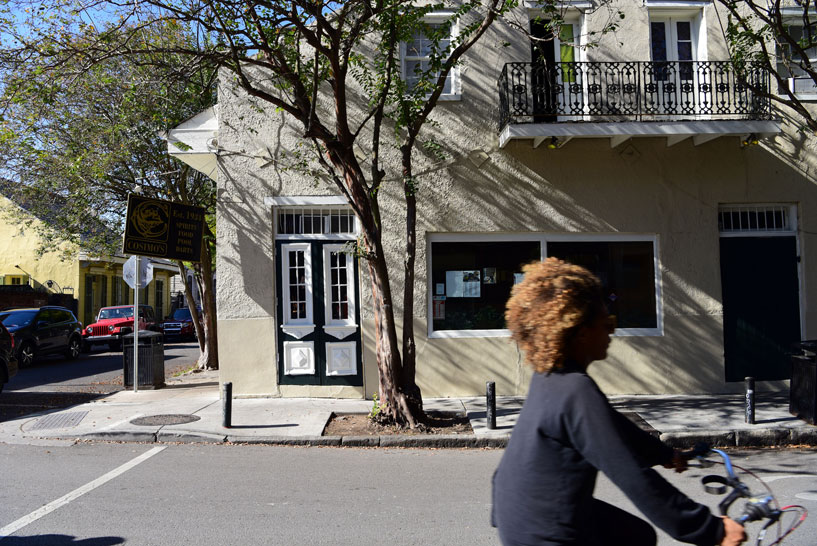 From Southern Decadence to Halloween to the festivals that celebrate pretty much every type of food found in Louisiana (and some drinks too), fall in New Orleans means a full calendar of festivities, not to mention the perfect weather come October. Here are the highlights, just to give you an idea of what's happening in New Orleans every fall.
September
The summer lull is broken over the Labor Day weekend by Southern Decadence, a massive fest that celebrates LGBTQA culture with a weekend of parties, shows, and a Sunday parade. Also in September, Restaurant Week New Orleans offers you a chance to enjoy a popular gastronomic extravaganza at a more economic price point. Participating restaurants, which include James Beard luminaries, new hotspots, iconic grand dames, and everything in between, offer prix fixe menus at a discount.
September is also host to the popular New Orleans Burlesque Festival, during which the best of local talent and some big international names compete for the title of "Queen of Burlesque." The month closes out with two food-and-drink fests, the free National Fried Chicken Festival at the Woldenberg Riverfront Park, and NOLA on Tap Beer Fest, which is the largest fundraiser for the Louisiana SPCA and the largest beer fest in the area, with more than 400 beer offerings from the local and national breweries and homebrewers.
October
This month comes with a lineup of food-centric festivals, including the Beignet Festival, the Mac n' Cheese Fest, and the Crescent City Blues and BBQ Festival. New Orleans also throws an elaborate version of Oktoberfest at Deutsches Haus in Mid-City, and such important art and culture events as the annual Art for Art's Sake in the CBD and the New Orleans Film Festival throughout several venues across the city.
Tremé Fall Festival and Carnaval Latino round up the vibrant celebrations, and the kid-friendly Krewe of Boo parade rolls around every Halloween (which is big in New Orleans, both for kids and adults). Also around Halloween, the mammoth outdoor music festival Voodoo Music + Arts Experience takes over City Park.
November
Food fests continue with a vengeance in November. The enviable lineup includes Oak Street Po-Boy Festival Uptown, the expanded Fête des Fromages at the New Orleans Jazz Museum, Tremé Creole Gumbo Festival, and Emeril Lagasse's celebrity chef-studded fundraiser, Boudin, Bourbon & Beer.
Then November kicks into high gear with the winter holidays, starting with Bayou Classic, and the Thanksgiving Day opening at the Fair Ground Race Course, fabulous hats and all.
New Orlenians know the holidays are just around the corner when the beloved Celebration in the Oaks at the City Park opens its doors on the Thanksgiving weekend and through December. The 25 acres of the City Park, including the Botanical Garden, Storyland, and Carousel Gardens Amusement Park are swathed in hundreds of thousands of twinkling lights, and the holiday spirit is upon us.