How to Do a Girls' Trip in the French Quarter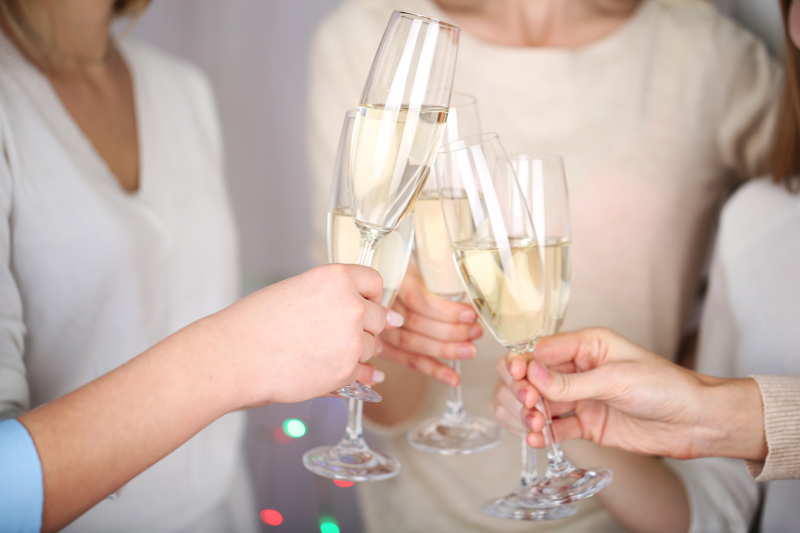 Girls just wanna have fun! And New Orleans is the place to find it, whether you're traveling as a mother/daughter duo or with a big posse of friends. You could wander aimlessly all day in the Quarter, the city's crown jewel, and discover all kinds of hidden treasures. Use this handy guide to plan your trip. All destinations are within blocks of Hotel St. Marie, and much beloved by locals as well as visitors.
Cafe Du Monde (800 Decatur St.)
Start your day with sugar-dusted beignets dipped into steaming cups of cafe au lait at Cafe Du Monde in the historic French Market, where it first opened in 1862. Jazz combos provide a lively soundtrack to set your day off on the right note, and the fresh-squeezed OJ is a delightful eye-opener.
Spa Atlantis (536 Bienville St.)
No Girls' Trip is complete without a visit to Spa Atlantis, which offers an enticing menu of indulgent packages. Escape Reality with an 80-minute full-body massage and facial ($207), or go full glam with Angels & Divas ($198), which includes a power facial massage, shampoo style and blowout, and makeup lesson so you can keep the glam going back home.
Antoine's Restaurant (713 St. Louis St.)
You don't have to spend a fortune to feast like a queen at the country's oldest family-run restaurant. Three-course daily lunch specials cost a modest $20, and let you savor house specialties like char-broiled oysters, Crawfish Étouffée and strawberry angel food cake. And did we mention Antoine's famous 25-cent martinis? Bottoms up, girls!
Fifi Mahony's (934 Royal St.)
Take that martini buzz directly to Fif Fifi Mahony's and unleash your inner Cher! Try on a wild assortment of wigs in every color of the psychedelic rainbow and wildly creative accessories made by local designers. Fifi Mahony's also boasts a full-service hair salon and staff of makeup artists, who can glitz you up with glittery lips and lashes sure to turn heads at your next stop.
Bayona Restaurant (430 Dauphine St.)
Bayona is housed in a 200-year-old Creole cottage, but Chef Susan Spicer brought something new to the culinary scene when she opened her flagship restaurant in 1990. Known for its fresh seasonal ingredients and subtly complex flavors, Bayona's decor is casually elegant and a delightful spot to share girl talk over fennel pepper-crusted lamb loin or seared sea scallops.
Chris Owens Club & Balcony (500 Bourbon St.)
Ready to turn it up to 11, girls? The electrifying Chris Owens will not disappoint. She's a high voltage perpetual motion machine who belts out songs and dances up a storm, and you might just find yourself sharing the spotlight with her onstage at one of her two weekly 9 p.m. shows. Shows happen most Friday and Saturday nights and are guaranteed to rev you up. And since you're already on Bourbon Street, you can keep the Girls' Trip going for hours until you're ready to hit the hay on your comfy bed at Hotel St. Marie. Sweet dreams!