Kid-Friendly Things to Do in New Orleans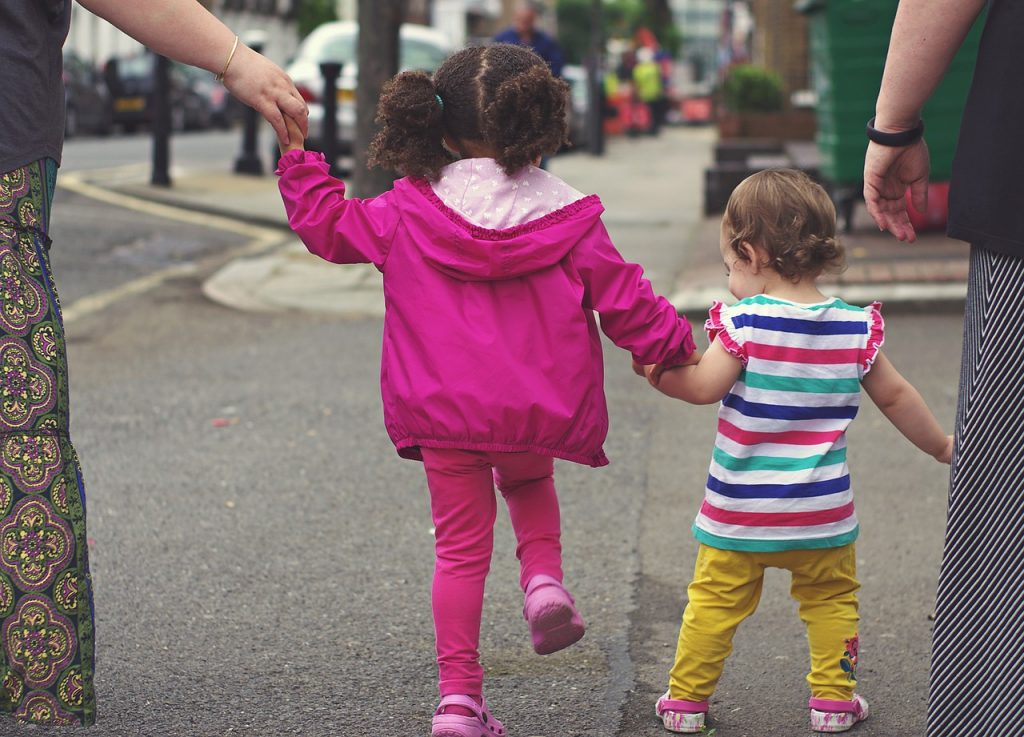 New Orleans may be known as "an adult playground." which it certainly is on Bourbon St. But it's also one of the kid-friendliest cities in the country.
Throughout the year, youngsters can explore the animal kingdom at the Audubon Zoo, get buggy at the Audubon Butterfly Garden & Insectarium, or immerse themselves in the Audubon Aquarium of the Americas. They can ride flying horses and visit Storyland at Carousel Gardens Amusement Park in City Park, or get up close and personal with the interactive exhibits at the Louisiana Children's Museum, which moves from Julia St. to City Park in mid-2019.
All these marquee kids' attractions offer special events during the holidays, Halloween, Mardi Gras, and other festive times of the year. But they're not they only game in town. Read on for a year-at-a-glance guide to a slew of cool stuff for kids.
Spring (March–May)
The Easter Bunny hip-hops into spring with the Annual Egg Hunt and Family Festival at the New Orleans Museum of Art, and kids can catch candy and stuffed animals when the Historic French Quarter Easter Parade and Chris Owens Easter Parade roll through the Quarter. April kicks off festival season, when youngsters have their very own Kids Area at the New Orleans Jazz & Heritage Festival, where the legendary Kids Tent presents a rollicking lineup of music and storytelling. Don't miss the latest Kids Area attraction: an interactive musical house, installed by Music Box Village, which has an entire village for kids to play on in its own Bywater location.
Summer (June–August)
The free Creole Tomato Festival in the Quarter, much beloved by locals, has its own hands-on kids' zone amid several musical stages and tomato-centric food tents. Kids' crafting is also on the menu at the free Louisiana Cajun-Zydeco Festival in June. For spectacular July 4 firework displays, go 4th on the River to watch dueling barges shoot off their rockets for free, or spring for the July 4 Fireworks Cruise on the Steamboat Natchez and get the best seats in town while feasting on the BBQ buffet. And things really heat up in August at the Satchmo Summerfest, where kids get in for free and can explore Pops' Playhouse.
Fall (September–November)
On Labor Day weekend, kids can take one splash amid spider monkey soakers in Audubon Park's Cool Zoo, The whole family will enjoy crunching down on some tasty bird at the annual Fried Chicken Festival, held in late September in Woldenberg Park. October brings lovely fall weather and a host of free family-friendly festivals, from Treme Fall Fest and Gentilly Fest to the Mac N Cheese Fest. Then boo, it's Halloween! Little spooks rule at Audubon Park's Boo at the Zoo, and the Krewe of Boo lights up the "Boo Carre" with a parade of spooktacular floats. Wrap up fall fest season by feasting on the city's most iconic dish at the Treme Gumbo Festival, which boasts its own Kids Area and a sizzling hot lineup of brass bands.
Winter (December–February)
Kids love the excitement of holiday season, and New Orleans takes it over the top. From the blazing Algiers Bonfire to the festive Krewe of Jingle parade to the Canal Place Reindeer Run & Scavenger Hunt. The New Year kicks off in a blaze of fireworks when the Fleur de Lis drops in Jackson Square at midnight, but there's no rest for the weary. Twelfth Night on January 6th heralds the beginning of Mardi Gras season, which stretches on for weeks of parades and revelry leading up to the Big Day. And even if they're first-time visitors, kids quickly learn the magic words that unleash a shower of beads: "throw me something, mister!"