Psychics, Astrologers, Voodoo, Crystal Shops in the French Quarter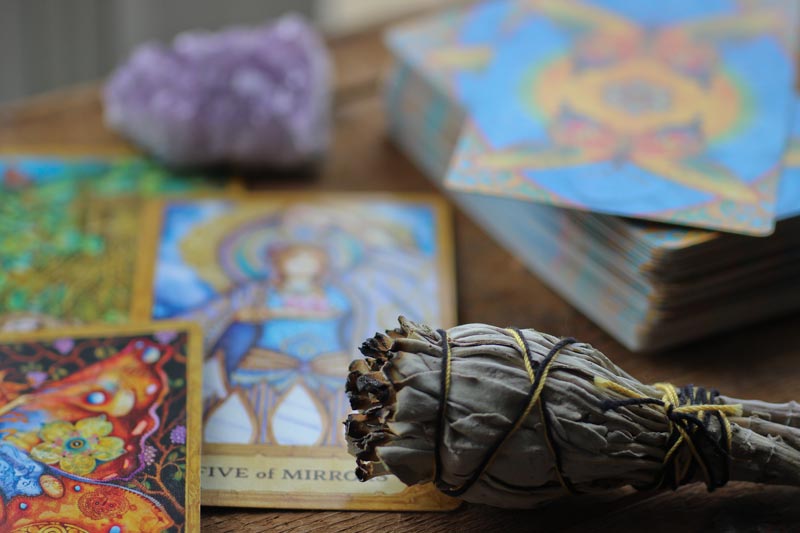 The veil between the natural and the supernatural is very porous in Quarter. Visitors can explore past lives or divine a glimpse of their future by consulting with a small army of fortune tellers, astrologers and diviners who ply their trade on the cobblestoned streets near the Hotel St. Marie.
Bottom of the Cup (327 Chartres Street)
Crystal-ball gazers, psychics, palmists and tarot card readers are all on the menu at this fabled tea house, first opened in 1929. But no visit is complete without a divination from the tea leaves at the bottom of your empty cuppa. Choose your favorite brew from over 100 varieties of tea, slip inside a curtained booth for a private consultation, and take some tools of the trade home with you from a gift shop.
Jackson Square (Bounded by Decatur and Chartres, between St. Ann and St. Peter)
Jackson Square is ground zero for all things metaphysical. Psychics cast bones, throw runes and shuffle cards just steps away from the historic St. Louis Cathedral, one of the city's most recognizable landmarks. Bring cash to cross the palms of a diverse array of independent soothsayers, who set up early in the morning and stay open through the witching hour. Take your time walking around the 2.5-acre expanse until you spot the psychic who speaks most directly to your soul. Be prepared to haggle a bit on price; it's all part of the game. You may not find all the answers you seek, but you will definitely be entertained.
Cari Roy (935 Gravier Street)
Native New Orleanian and third-generation medium Cari Roy is New Orlean's resident celebrity psychic, with an office just outside the Quarter on the other side of Canal. She boasts a long list of celebrity clients and has plied her trade on national TV on the Today show, the Discovery Channel, and the Travel Channel. But fame hasn't gone to her head. Cari is refreshingly down to earth and greets every client like a long-lost friend. Unlike most New Orleans psychics, she doesn't use cards or other divinatory tools to perceive what's in your heart and mind. Whether you're curious about past lives and your future or want help decoding a dream or finding a lost pet, Cari can help.
New Orleans Historic Voodoo Museum (724 Dumaine Street)
Lined with altars laden with offerings for powerful voodoo loa, or spirits, this dimly lit trove of voodoo dolls and gris-gris bags is a great launching pad for exploring the rich voodoo culture of New Orleans. Book a self-guided tour ($7), or sign up for a two-hour cemetery tour ($29) that also visits voodoo landmarks like Marie Laveau's house. Though the museum doesn't offer on-site readings, museum staffers can connect you to well-known voodoo practitioners for consultations, rituals and ceremonies, and have helped everyone from academics to filmmakers decode the mysteries of voodoo.