Awaken Your Senses with these Reveillon Dinner Desserts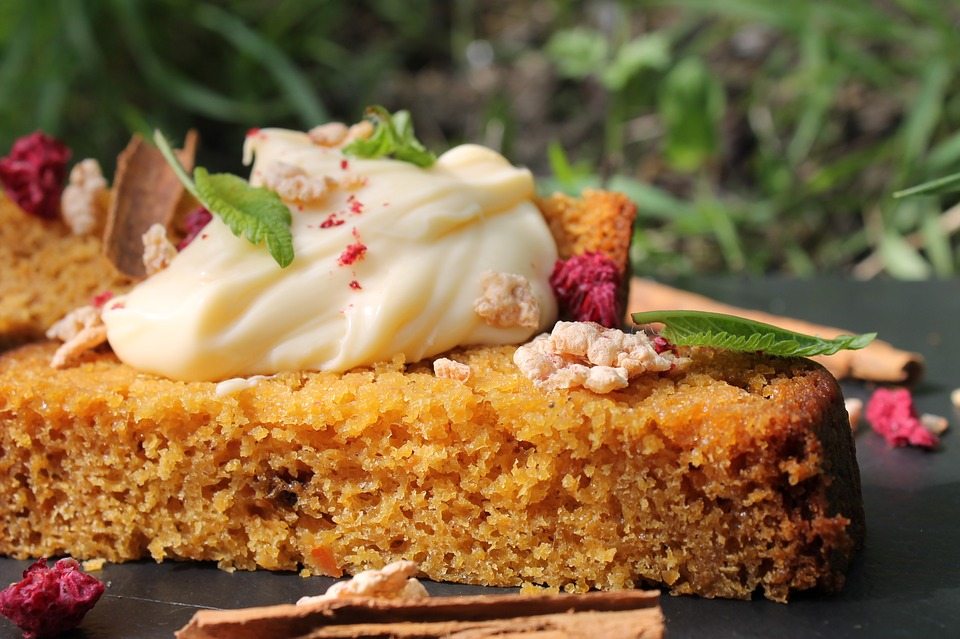 A tradition that can be traced back to the 19th century, reveillon dinners were a way for Catholic families to enjoy a family feast after a long day of fasting on Christmas Eve. The tradition faded for a while, but it's back with a twist. Adopted by some of the best restaurants in the city, reveillon dinners allow foodies to get in the holiday spirit by offering prix-fixe meals—some menus starting under $50.
If you are staying with us in the French Quarter this December, be sure to try these top picks for reveillon dinner desserts.
Vacherie
Located in our hotel at 827 Toulouse Street, this Cajun restaurant offers several different dessert options including bread pudding with whiskey sauce, carrot cake with cream cheese frosting, pecan pie, and a chocolate torte.
NOLA
Just 3-blocks away from Hotel St. Marie at 534 St. Louis Street, NOLA, one of celebrity chef Emeril Lagasse's restaurants, dessert options include a gingerbread cake with a citrus salad and Chantilly cream. Guest can also try the apple strudel with cranberry compote and pecan ice cream.
Muriel's Jackson Square
Two blocks from Toulouse Street and a couple of blocks down to 801 Chartres Street, you'll find Muriel's Jackson Square. The prix-fixe reveillon menu is fantastic and includes taste bud tantalizing dessert selections of vanilla bean crème brûlée and a sticky toffee pudding cake.
Restaurant R'evolution
This popular French Quarter restaurant is a short 5-minute walk away from our hotel at 819 Conti Street. You'll have a hard time deciding between the roasted pumpkin bread pudding with pecan praline sauce and the peppermint stick pannacotta with chocolate ganache for the fourth course.
Court of the Two Sisters Restaurant
Take your pick between the Bûche de Noël and eggnog crème brûlée at this French Quarter eatery. Ideally located at 613 Royal Street, a few steps from our property, the historic Court of Two Sisters restaurant offers classic New Orleans cuisine with a lovely courtyard.
We hope this helps you with dinner plans for your December French Quarter stay. For a complete list of this year's reveillon dinners, be sure to visit holiday.neworleansonline.com.