Summer in New Orleans: Highlights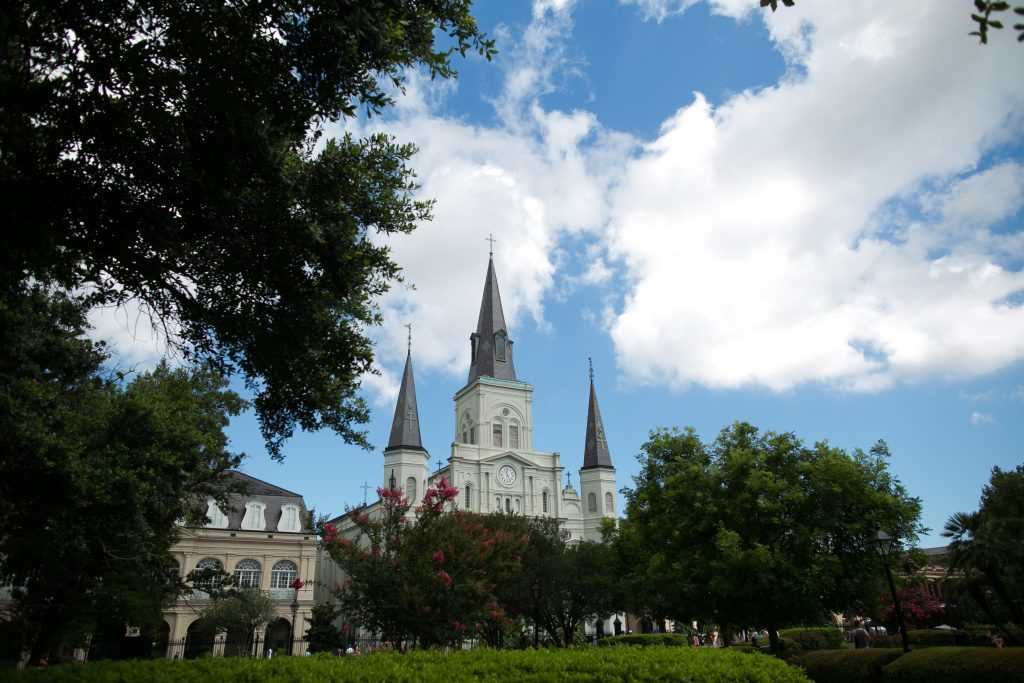 Photo by Trevor Mark
Summer used to be the lazy season, when everything slowed to a crawl. Not anymore. When temperatures climb during the hottest months of the year, a fresh batch of festivals keep things hoppin' in New Orleans, where the party never ends, adding a slew of new events to what was once a fairly sparse calendar.
JUNE
Kick the summer off in early June by slurping a few oysters at New Orleans Oyster Festival, where fans of the mollusks compete in eating and shucking contests. Held in Woldenberg Park by the Mississippi River, the free two-day festival includes a full line-up of bands.
The French Market's free two-day Creole Tomato Festival, also held in early June, features the iconic vegetable (or fruit, as some contend) in all its manifestations, including an entire market of Bloody Marys. It's also bursting with local music on two different stages at the Old U.S. Mint.
A new addition to the June festival calendar, the NOLA Caribbean Festival celebrates the Caribbean's northern outpost of New Orleans with an immersive experience of Caribbean music, food and culture held over nine days at venues all over town.
Laissez le bons temps rouler! A popular local favorite, held in Armstrong Park in late June, the free two-day Louisiana Cajun-Zydeco Festival celebrates the lively two-step music and spicy cuisine of Cajun country.
JULY
Celebrate Independence Day New Orleans-style! Go Fourth on the River salutes America's birthday with plumes of red, white, and blue smoke launched from fireboats, then illuminates the sky over the mighty Mississippi with a dazzling display of fireworks.
Held over the long July 4th weekend, Essence Festival is the summer's most star-studded event, drawing visitors from around the world. Held at the Superdome, Smoothie King Center and other venues all over town, it celebrates music, style and culture with superstar headliners.
Later in July, craft-cocktail aficionados belly up to the bar for Tales of the Cocktail, which draws celeb mix-meisters from around the globe and includes spirited walking pub crawls throughout the Quarter. Then it's time for the annual Running of the Bulls, when Big Easy Roller Girls don horns and wield paddles as they chase their prey around the Quarter.
AUGUST
August kicks off its first weekend with two simultaneous festivals. Music lovers make a beeline for Satchmo SummerFest, held at the New Orleans Museum of Jazz at the Old U.S .Mint, while art mavens don their best summer whites and throng to Julia Street for White Linen Night (or its cheeky cousin, Dirty Linen Night, held the following weekend).
Guys and gals alike don their prettiest ruby frocks and hit the streets the second Saturday of August for the annual Red Dress Run, which raises money for charity by allowing grown men and women to act silly and get giddy for good causes.
Throughout the month of August, foodies can graze on prix fixe gourmet cuisine at the city's top restaurants during COOLinary New Orleans. Then it's all hands on deck for the fabulous 24/7 Southern Decadence festival over Labor Day weekend, when anything and everything goes.