Visit the Cemeteries in NOLA
The city of New Orleans is famous for many different things, like unique cemeteries. The Big Easy is renowned for the non-conventional way it buries the deceased: in above ground cemeteries and mausoleums located throughout New Orleans. If you are visiting the New Orleans this fall, you will not want to miss out on visiting these fascinating cemeteries! There are a variety of old, famous, and even haunted cemeteries located throughout the city, many located close to the charming Hotel St. Marie in the French Quarter. Our historic New Orleans hotel is located particularly close to one of the most infamous cemeteries in New Orleans, St. Louis Cemetery No. 1! Reserve your spot at Hotel St. Marie today and start adventuring through New Orleans' cemeteries and all of their rich history.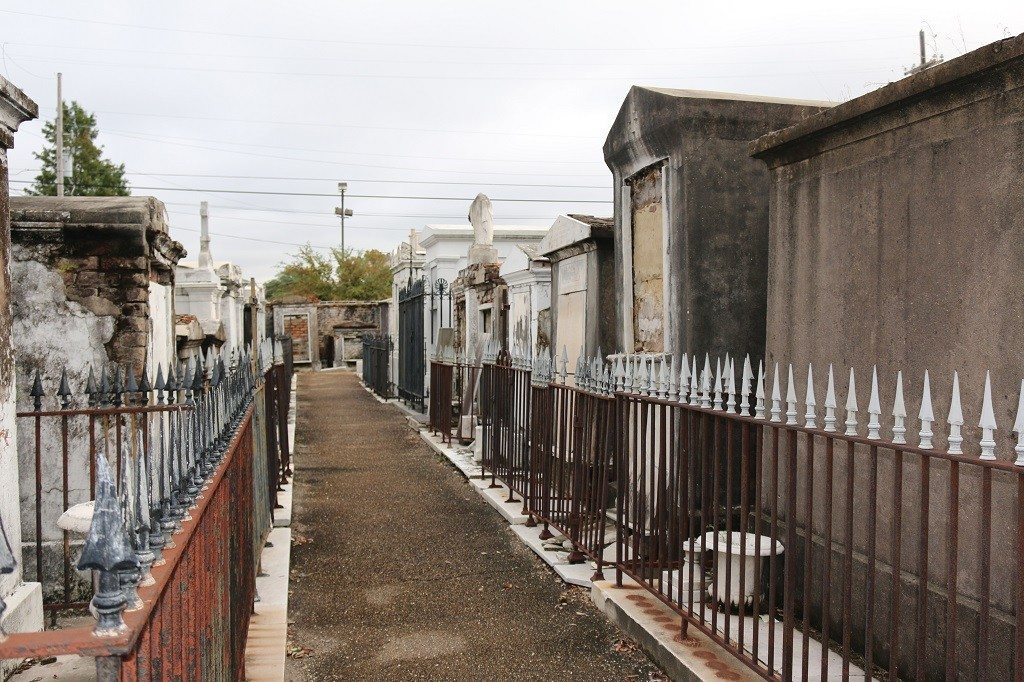 Touring the Famous New Orleans Cemeteries
The cemeteries in New Orleans have a rich cultural history unlike any other place in the world. One of the oldest and supposedly most haunted cemeteries in all of the city is the St. Louis Cemetery, located a short distance away from our New Orleans hotel. The St. Louis Cemetery No. 1 is listed on the National Register of Historic Places, and was founded all the way back in 1789. This cemetery is home to over 700 tombs and more than 100,000 deceased, including the graves of famous New Orleans natives like Voodoo Queen Marie Laveau, as well as, noted New Orleanians Etienne de Bore, a pioneer in the sugar industry, Homer Plessy, of the Supreme Court segregation decision Plessy vs. Ferguson, and famous chess champion Paul Morphy. You may have seen this cemetery before in the classic 1969 film, Easy Rider.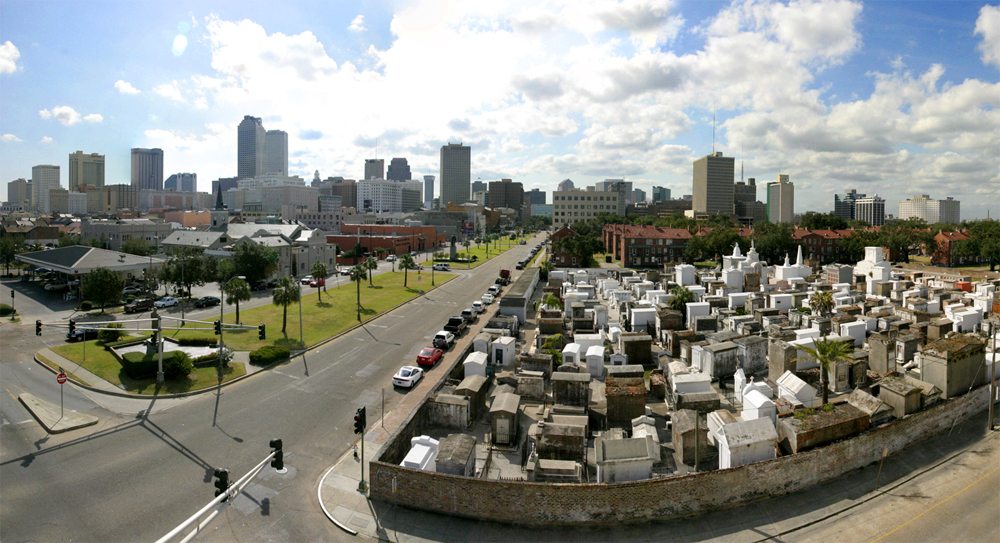 If you are an art lover, you will want to head over to St. Louis Cemetery No. 3 located on Esplanade Avenue near Bayou St. John, City Park, and the New Orleans Museum of Art. As one of the largest cemeteries in the city, this cemetery is home to several intricate burial vaults of Greek Orthodox and Masonic design, as well as the tomb of Storyville photographer E.J. Bellocq. Next, head over to the expansive Metairie Cemetery to view some of the most interesting visuals of all New Orleans cemeteries. The Metairie Cemetery features pyramid shaped vaults and a "Weeping Angel" statue in the Hyams family tomb. You will find many notable New Orleans musicians and restaurant owners buried at this cemetery, including Al Copeland, creator of Popeye's Fried Chicken, and the founding owners of Antoine's, Galatoire's, Brennan's, and Arnaud's restaurants.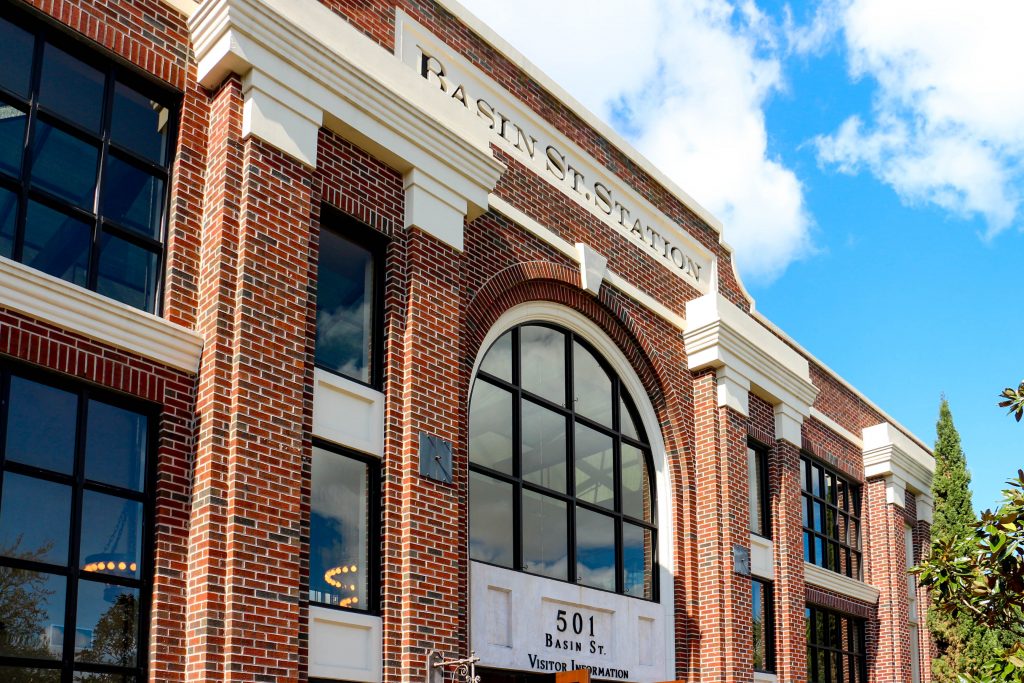 You can easily get around and check out all of these cemeteries by scheduling a tour at Basin Street Station, which offers great tours to visitors of New Orleans. City Sightseeing, the hop-on hop-off bus is another great way to move about the city and check out other cemeteries as well as numerous New Orleans attractions, restaurants, bars, and more.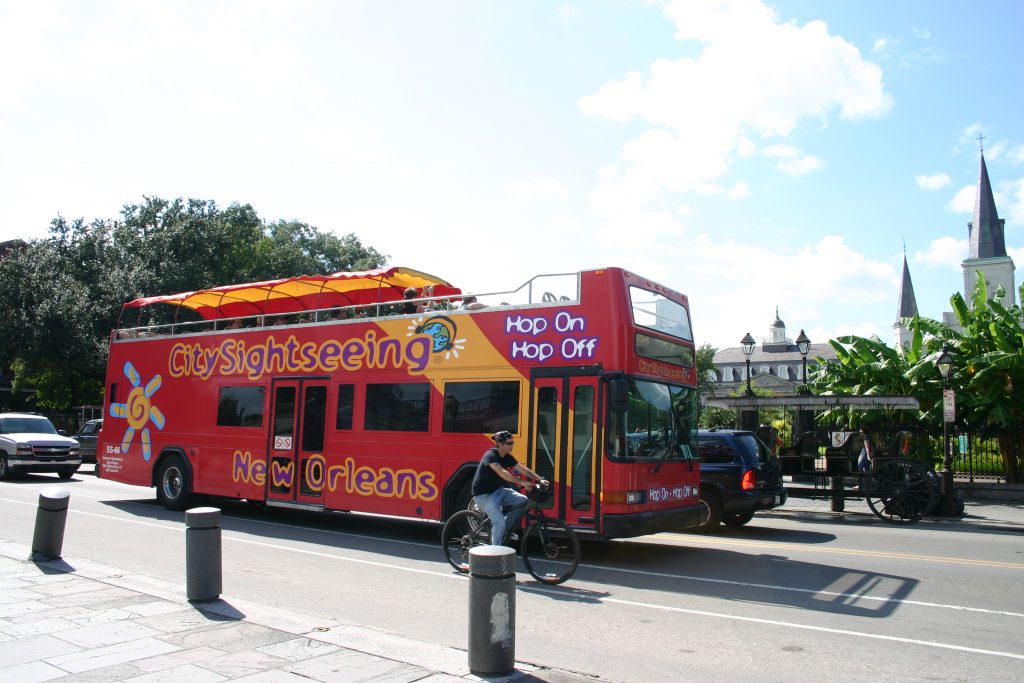 If you are looking for an affordable and local New Orleans hotel conveniently located near tons of excellent destinations, look no further than the charming Hotel St. Marie in the heart of the French Quarter. Our beautiful southern hotel provides our guests with an elegant atmosphere, beautiful balconies overlooking the exciting streets of the French Quarter, and all along with a relaxing tropical pool and courtyard. If you are interested in visiting some of New Orleans' many unique cemeteries this fall, there is no better place to stay than Hotel St. Marie! Check out our website today for specials and more.