Where to Get the Last-Minute Essentials Nearby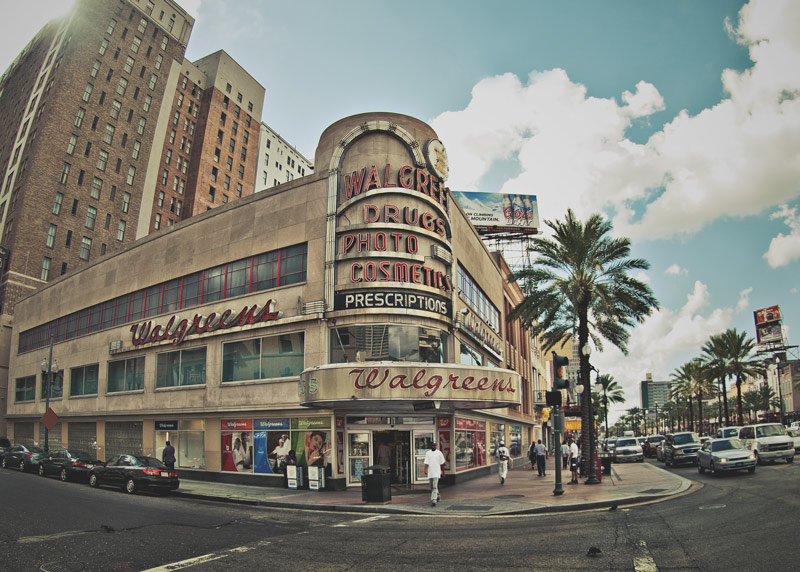 Photo by Scott Webb on Unsplash
The French Quarter might be over 300 years old, but it's also a functional neighborhood, stocked with essential businesses that cater to its residents and visitors alike. So, if you forgot to pack something you need for travel, or want to get some snacks for your hotel room — no worries. Here are some suggestions on where to shop for the essentials within walking distance from the hotel.
Grocery Stores
Matassa's Market (1001 Dauphine St.) has been around for over 85 years. There you'll find household essentials, a deli with hot plates, liquor, and everything you might need for smooth travel. There's also free delivery.
The Quarter Grocery (836 Burgundy St.) is another good option. Along with sundries and alcohol, this small convenience store also has a deli with sandwiches and po-boys.
If you want some snacks old-fashioned Italian style, hit Central Grocery & Deli (923 Decatur St.), a third-generation grocery store founded in 1906 by Salvatore Lupo, a Sicilian immigrant who is famous for creating the muffuletta. Besides the iconic sandwich, the store is stocked with imported goodies as well as aged cheeses, cured pork, and locally baked French bread.
Small but mighty, Verti Marte (1201 Royal St.) at the edge of the Quarter also has sundries, liquor, and an excellent deli with an extensive menu full of po-boys, sandwiches, entrees, and sides (takeout only). Bonus: It's open 24/7.
This supermarket chain's French Quarter Street location is on the petite side, but Rouses Market (701 Royal St.) is a good source for the food, prepared and otherwise, liquor (the wine selection might surprise you), and even souvenirs.
---
Hardware Store
The pickings are slim in the French Quarter, but Mary's Ace Hardware Store (732 N. Rampart St.) should have everything you need, from umbrellas to bike repair tools to snacks and gifts. The famously friendly employees will help you navigate this two-story treasure trove. Mary's also offers off-street parking and free coffee.
---
Laundry
To do laundry while you enjoy the free WiFi, head to Suds Dem Duds (1101 Bourbon St.). Don't have time to DIY? This coin-operated laundromat also picks up and delivers the same day.
---
Pharmacies
CVS (620 Decatur St.) got you covered, from prescription pickup to all the essentials, plus gifts and liquor. Same goes for an even bigger Walgreens (619 Decatur St.).
---
Postal Services/Shipping
The French Quarter Postal Emporium (1000 Bourbon St.) has been a French Quarter mainstay since 1989. It features postal and shipping services, plus an interesting selection of postcards and gifts.