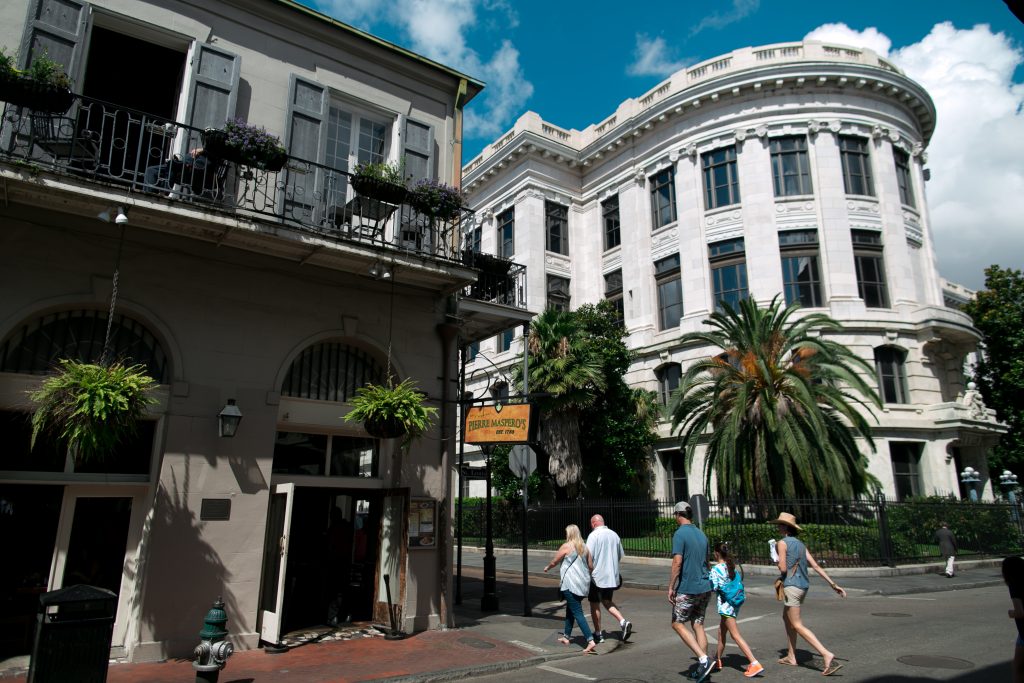 If you're staying at the Place d'Armes Hotel, in the heart of the Quarter, you're already immersed in history. You're just steps away from Jackson Square, the Cabildo and the iconic St. Louis Cathedral, and even strolling around informally, you'll discover storied landmarks just about anywhere you go. But true history buffs like to dig deeper, and there are plenty of places to do that in a city as aware of its living past as New Orleans.
The Historic New Orleans Collection (533 Royal St. & 520 Royal St.)
Dedicated to preserving local history, art and culture, the Historic New Orleans Collection offers a vast trove of materials for both amateur history buffs and academic researchers. The main 533 Royal St. campus presents free rotating exhibits on subjects ranging from "Storyville: Madams and Music" to "African Heritage of New Orleans," while a new expansion across the street houses a continuing exhibition of French Quarter history and hands-on installations that make the past come alive. Visitors can also take a guided tour of the Williams Residence, an 1889 Italianate townhouse restored by HNOC founders General L. Kemper and Leila Williams.
Jean Lafitte National Historical Park French Quarter Visitors Center (419 Decatur St.)
The notorious pirate Jean Lafitte left a big footprint in and around New Orleans, from the wetlands of Barataria Preserve to Chalmette Battlefield, where legend has it Lafitte helped General Andrew Jackson win the Battle of New Orleans in 1815. Jean Lafitte's French Quarter Visitor Center is filled with maps, photos and interactive exhibits that tell the story of the Mississippi River delta Lafitte once called home. Want to learn more? Park rangers and volunteers offer a free history talk at 9:30 a.m. from Tuesday through Saturday.
Hermann-Grima + Gallier Historic Houses
Take a step back in time at these two 19th century architectural gems, which were restored to their original glory and are filled with period paintings, decorative fixtures, objets d'art and furniture, many of which are original to the homes. Built in 1831, the Hermann-Grima House (820 St. Louis St.) served as a boarding house for unchaperoned working women from 1925 until the mid-'60s, when restoration began. Home to renowned New Orleans architect James Gallier, Jr. and his family, Gallier House (1132 Royal St.) dates back to 1857 and was restored using Gallier Jr.'s own floor plans and original house inventory. Both homes are open daily as museums and offer guided tours on Tuesdays and Thursdays, which visitors can book online. Admission is $15 for one museum or $25 for both.
New Orleans Music & Heritage Tour
Keith Abel's unique aural-visual walking tour taps more than three centuries of music in New Orleans and uses a Bluetooth speaker to provide a soundtrack for the city's many musical landmarks. Tapping his vast knowledge of local lore, Abel leads you from the boyhood home of brass band pioneer Danny Barke to J&M studios, the birthplace of rock and roll, to the Royal Orlean Hotel where rock stars like Led Zeppelin and the Grateful Dead partied in the 1960s. Learn about, and listen to, Irma Thomas, Dr. John, Deacon John, and many more iconic artists. Tours run two hours, cost $25/person, and leave three times a day from the Louisiana Music Factory (421 Frenchmen St.). Call or book online to reserve your space.