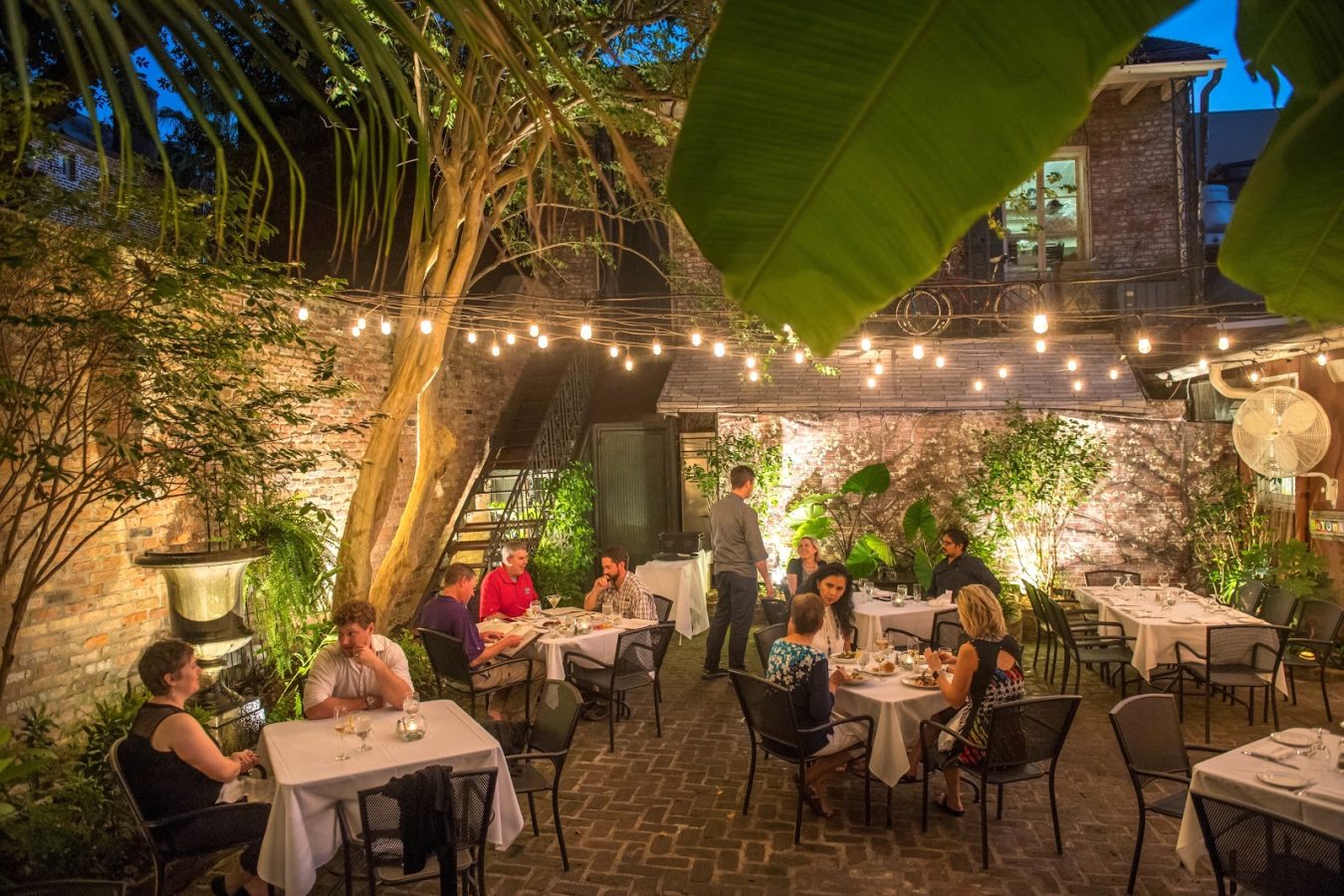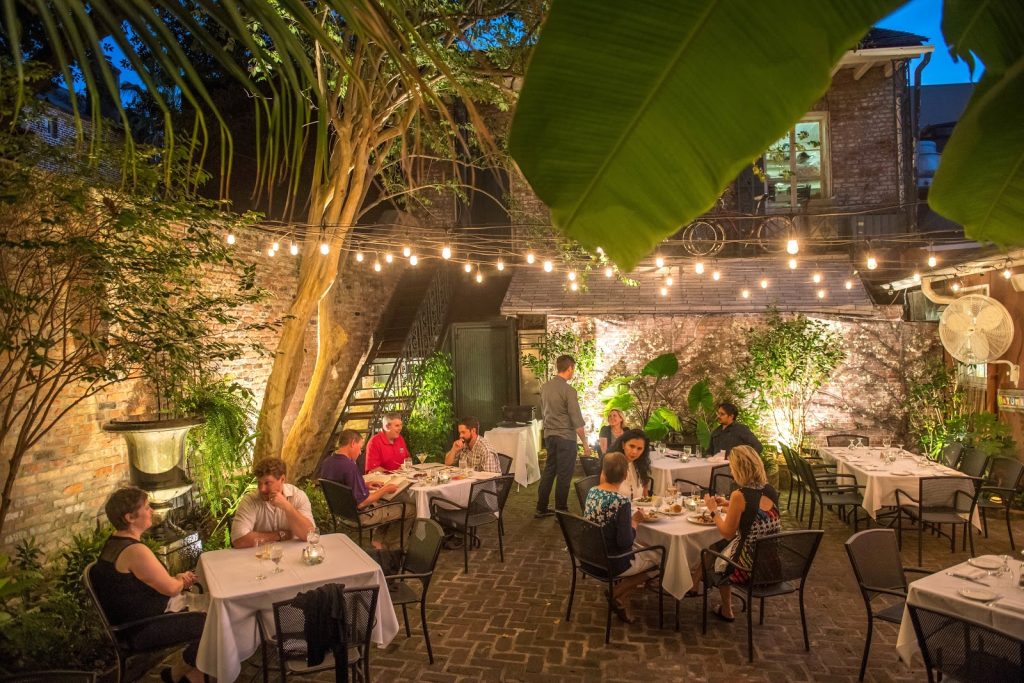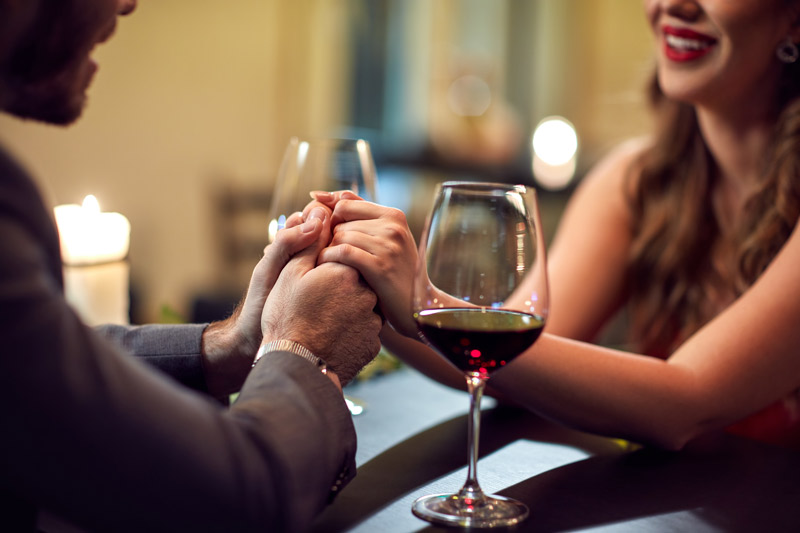 Steeped in history, the French Quarter is one of the most romantic destinations in the world, and the beautiful Hotel St. Marie is the perfect launching pad for love. Surrounded by lush tropical courtyards, it's in the heart of the Quarter, where you can stroll hand in hand under the moonlight to a candlelit dinner. Swoon!
Though it's an ideal setting for just following your heart, you'll get more out of your getaway with a little advance planning.
When to Go: A Season-by-Season Guide
You can find fun and romance every day of the year in a city that keeps inventing new festivals and needs no special season to celebrate. But, depending on what you're looking for, every season has its own attractions.
The Holiday Season
Dance with the Ghost of Christmas Past in the Quarter, where you can join the throngs of carolers in Jackson Square, and eat elaborate, multicourse Reveillon Dinners based on traditional Creole meals once served after midnight mass. Make advance reservations in classic restaurants like Muriel's Jackson Square (801 Chartres St.), which dishes up elevated specialties like turtle soup and shrimp and grits.
The Mardi Gras Season
The biggest free party on earth is an entire season that can stretch for weeks, depending on when Easter falls, so be sure to check the Mardi Gras Calendar before booking your rooms. Serious revelers hit town the final, parade-packed weekend leading up to Fat Tuesday, but you can also join the revelry at a less frenetic pace. Come for the lovely, romantic Joan of Arc Parade on Twelfth Night (January 6), which winds its way through the Quarter on horseback and foot and launches Mardi Gras season.
Spring & Summer Festival Seasons
Come spring, music lovers make a beeline for New Orleans during French Quarter Fest and the New Orleans Jazz & Heritage Festival, the great-grandaddy of them all, so advance booking is essential. But things slow down in summer, when you get more romance for your buck, thanks to great deals on hotels and restaurants. Summer also brings several marquee events in and around the Quarter, including Tales of the Cocktail, Satchmo SummerFest, White Linen Night, and Dirty Linen Night.
The Spooky Season
Many lovers come to New Orleans to pledge their troth as the witching hour of Halloween approaches, and the Quarter becomes even more haunted. And while destination weddings require precision planning, casual visitors can just slip on their fangs, walk out the door of Hotel St. Marie, and join the masked revelry throughout the spooky season at several parades and happenings. Fall also brings football fans eager to catch Who Dat fever in Saints country, which spreads like wildfire in the Quarter on a Sunday afternoon.
Where to Go: Tips for Lovers in Any Season
Take a Jazz Cruise on the Creole Queen
Cruising the Mississippi at night is très romantique on the Paddlewheeler Creole Queen, which takes you back to the glamorous days of high-rolling riverboat gamblers. Cut a rug on the parquet dance floor to hot live jazz, then cool down with a stroll on the decks and enjoy the skyline view under the stars.
(Book in advance online.)
Take a Carriage Ride Through the Quarter
What better place to whisper sweet nothings than in a mule-drawn carriage clip-clopping through the Quarter?  Royal Carriages offers several group tour options led by savvy guides. But if you're looking to pop the question, or just want to cozy up with your honey alone, book a private ride with your own personal driver, who can steer you to properly romantic backdrops for snuggling.
(Book in advance online.)
Have a Candlelit Dinner in a Romantic Restaurant
For old-school Creole elegance, book a table for two at Antoine's (713 St. Louis St.) or Arnaud's (813 Bienville St.) and dine on classic French cuisine like Chateaubriand. Or go new school at Bayona (430 Dauphine St.), chef Susan Spicer's flagship restaurant, which serves beautifully plated seasonal dishes in a lovely atmospheric setting.
Remember, you can walk to all these venues from your hotel! Take advantage of the Hotel St. Marie specials, group rates, and best-rate guarantee for greater savings to spend on New Orleans famous French Quarter cuisine and enjoy everything this magnificent city has to offer. Reserve your room today!