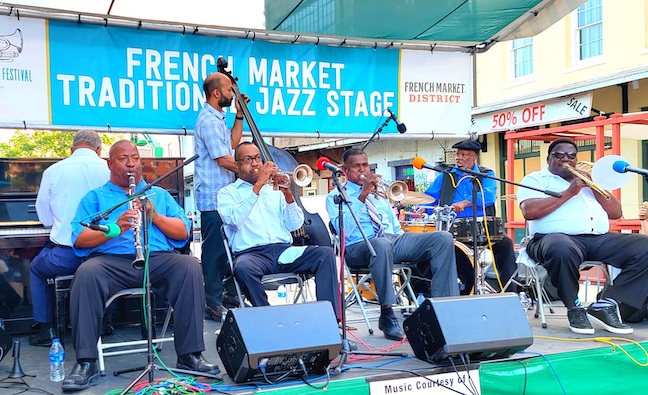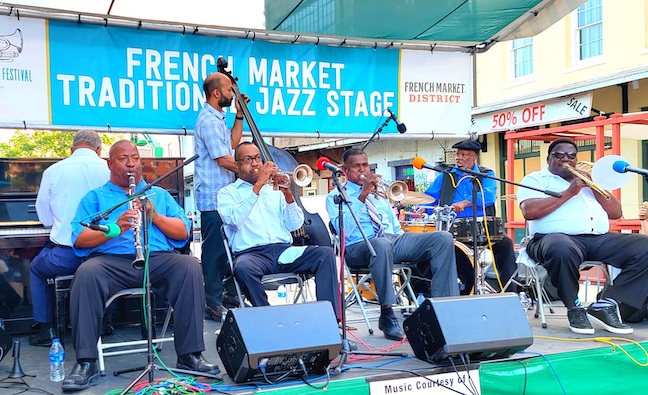 Don't spread this around too much, but April might just be the best time to visit New Orleans. The city has recovered from its massive Mardi Gras hangover, crawfish season is in full, spicy swing and the weather is just about as perfect as it gets, with average highs hovering in the mid-70s.
If that's not incentive enough, April is a month packed with music, food, parades, festivals… You know, all the stuff that makes New Orleans so New Orleans. Best of all? You don't have to venture outside the French Quarter to enjoy the best the city has to offer, and many of these events don't cost a dime. Just bring a sense of joie de vivre and let the good times roll.
Saturday, April 8, 2023
Yes, the Crescent City Classic is a 10k that attracts top athletes from around the world, but it's so much more than a road race. Even if your idea of a workout is walking from Cafe du Monde to Pat O'Brien's, you owe it to yourself to check out the race, festival, music, and people who have made the Crescent City Classic a New Orleans institution for several decades.
You can run, walk, dance or push a stroller down all or part of its scenic route, which loops from the Superdome, through the Quarter and up Esplanade Avenue before ending in a party in City Park. Or you can sit on the sidelines, cheer on the participants and ask yourself how it's possible for so many people to run while drinking and wearing full costumes. Either way, the Crescent City Classic is a spectacle not to be missed.
Easter Parades
Sunday, April 9, 2023
Easter is a time for celebration, chocolate bunnies and church services… but in New Orleans, it's decidedly over the top. Wear your finest pastels, florals, seersucker, and hats (the bigger the better) and you'll fit right in at the city's three Easter parades.
They kick off at 11 a.m. when the French Quarter Easter Parade rolls from the Omni Royal Orleans Hotel. After that, things take a turn for the campy with the Chris Owens French Quarter parade, which celebrates Bourbon Street's late reigning queen. It rolls from Canal and Bourbon streets at 1 p.m. The Gay Easter Parade closes down the celebrations with floats, throws and dancers galore. Celebrate good times, come on!
Thursday-Sunday, April 13-16, 2023
It's the largest free music festival in the South, when more than 1,700 musicians take over 20-plus stages scattered throughout the Vieux Carre and commence to rock out. There's a preponderance of jazz, zydeco, New Orleans funk, brass bands… pretty much every form of music native to Louisiana and the delta gets a chance to shine in front of thousands of attendees. Wear sunscreen and comfortable shoes, because you'll be doing a lot of walking from stage to stage (not to mention dancing).
April 28 – May 7, 2023
If you're coming to New Orleans during the last weekend in April, you probably already know about the granddaddy of all music festivals, Jazz Fest. From contemporary arena-filling rock stars and rap gods to pop princesses and living legends, the festival covers every musical base as it takes over the Fair Grounds Race Course (1751 Gentilly Blvd.).
And of course, there's a hearty assortment of Louisiana acts at the stages. Don't leave without feasting on food as well as music: crawfish bread, po-boys, muffulettas, boiled seafood, red beans and rice, and more are all for sale. Pro tip: Rent a bike to cruise right up to the gates — it's an easy 3.4-mile ride — and wear rubber boots and a poncho if it rains. (You'll thank us when the dirt race tracks turn to knee-deep mud.)
Coming to New Orleans this spring? Hotel St. Marie invites you to take advantage of exclusive seasonal savings on our room rates! Book today and experience the true New Orleans spirit with this French Quarter Hotel.